This survey was conducted in Q4 2022, as the global technology industry reached the peak of the long boom that started after the Great Financial Crisis.
2022 was also a year in which the proportion of technology companies pursuing a mixed strategy of in-house and outsourced sales development reached the highest levels recorded during the three years of this survey's existence.
In part, the increasing popularity of Blend of Both (or hybrid) strategies was a response to unpredictable business conditions. Uncertainty emphasised the need to maximize efficiency more than ever.
We hope you find this survey of our industry useful. If you want to discuss how Blend of Both outsourcing can help your organization, please don't hesitate to get in touch. Whatever 2023 holds in store, we believe that working with a high-quality outsourcing partner remains the best way of addressing the many challenges of sales development.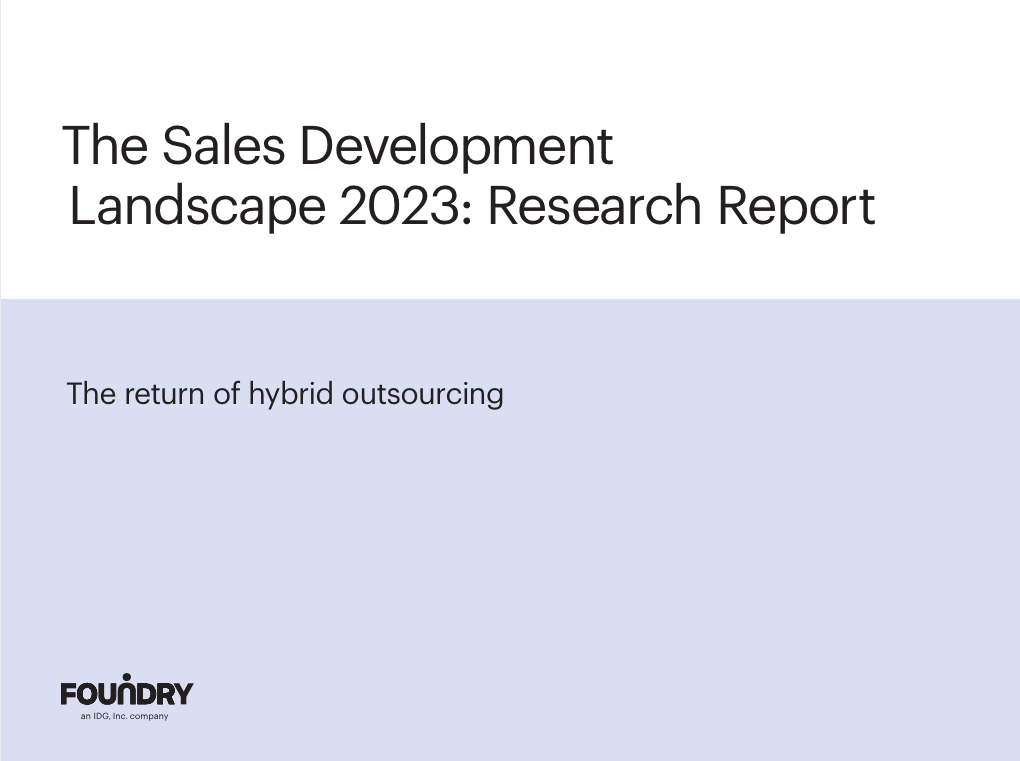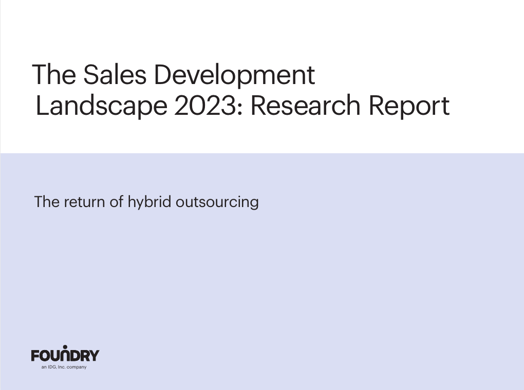 Download the report for insights on:
Overview of survey results
What does sales development look like today
The challenges of sales development
Now & the future: emphasis on account based marketing (ABM)
The increase wave of hybrid outsourcing
Results comparison to previous year