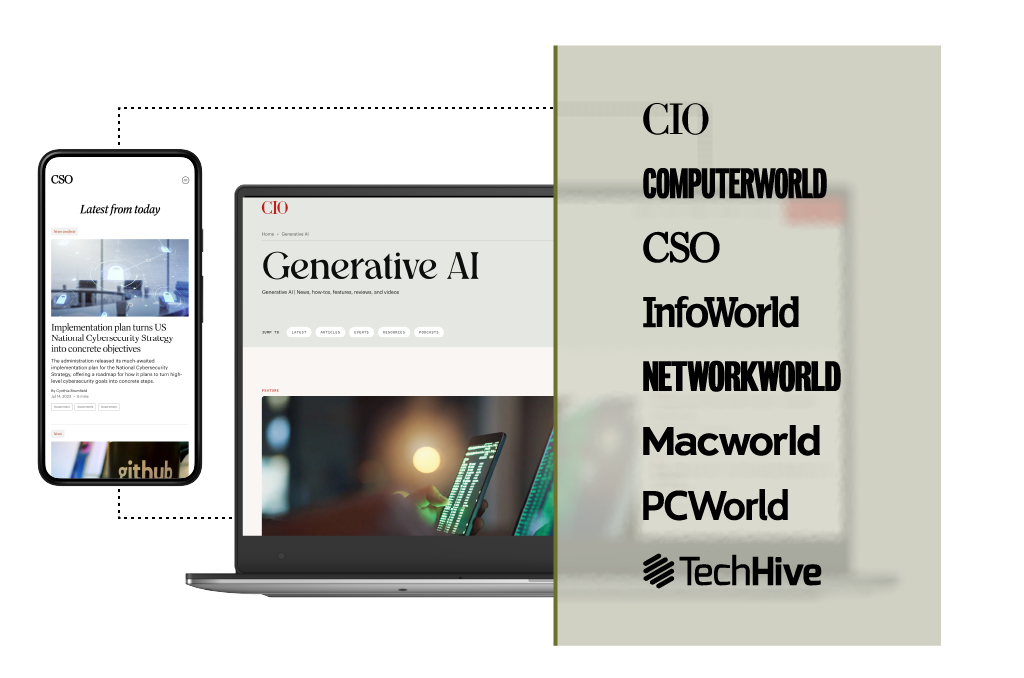 Sponsorship packages
Exclusive opportunities for marketers
Align your brand with tech stories that resonate, in the destinations IT decision-makers trust.
Put your brand front and center on Foundry's award-winning sites.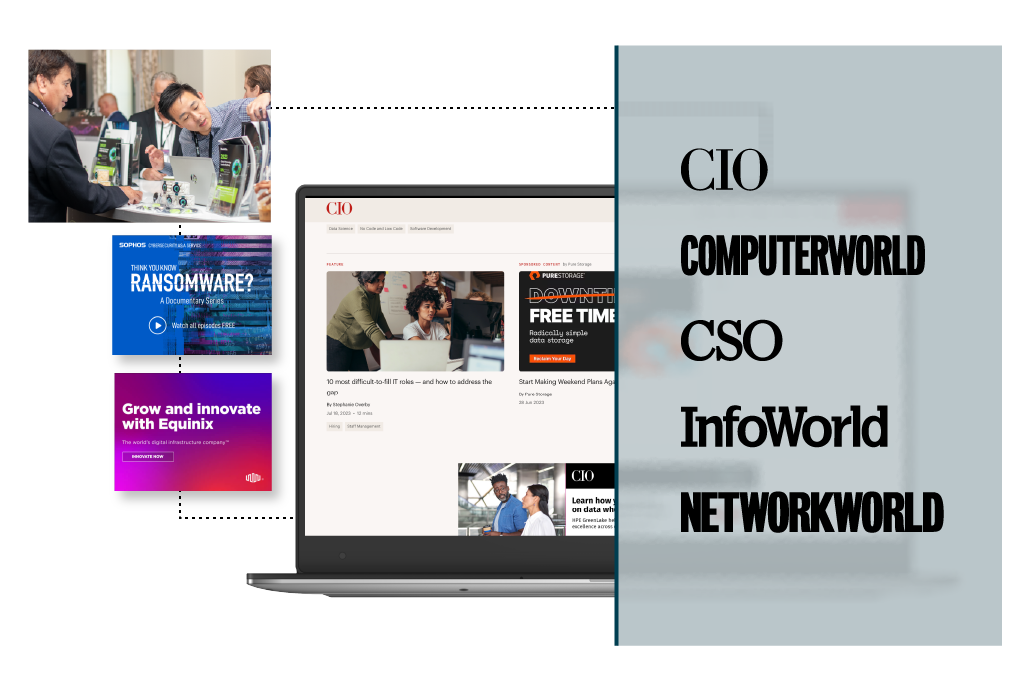 B2B sponsorships
Surround all 25 members of the IT buying team with unique B2B marketing opportunities from contextual advertising, thought leadership and custom research, native content, event sponsorships, and more.
Who we reach
Foundry's B2B audience advantage
Connect with an influential audience of B2B tech decision-makers who look to our insights, trends and strategies to help guide their technology purchase decisions.
85%
Are involved in the purchase process
78%
Say Foundry B2B brands provide relevant and timely content on solutions I'm researching
Position your brand alongside the most transformative B2B topics in tech
Cloud Computing/Multicloud
Collaboration/Remote Work
Data Center/Storage
Edge Computing
IT Leadership
Security
B2C sponsorships
Target the tech enthusiast with timely promotions on our trusted consumer sites. Marketing opportunities include contextual advertising, sponsored reviews, newsletter access to consumer inboxes, and more.
Who we reach
Foundry's B2C audience advantage
Foundry's consumer audience has the common goal of improving their lifestyle with the help of technology. They're the go-to tech experts among friends and family.
$73M
Spent annually on technology purchases
88%
Say Foundry's B2C content & reviews help them become educated buyers
1.4M
Products sold on Foundry's B2C sites
Align with the categories that truly matter to tech-savvy consumers
Consumer Electronics
Gaming
Laptops
Mobile
Security
Smart Home
Seasonal Events (Back to School, Black Friday, Holiday, etc.)
Foundry brands make the market
At the forefront of every tech milestone, emerging trend, and community insight, technology buyers trust Foundry's award-winning editorial sites to inform their strategies and guide their purchase decisions.
35M+
Page views per month across Foundry's B2B and B2C brands
220K+
Foundry SERPs in top ten results
96%
Of visitors take action after engaging with content on Foundry's editorial sites
Trusted to promote brands around the world
Ready to get started with Foundry sponsorship packages?