Use our insights to reach respective channels through
Industry events and awards – Increase brand awareness and drive sales through networking and education.
Digital content – Created specifically with your target in mind.
Social media – Amplify your message and increase engagement through social media programs.
Database services – Showcase your message to a tailored and engaged audience through seamless native integration on Foundry's editorial sites.
Research – Foundry offers primary research studies and audience analysis to help you discover the insights you need to create a strong marketing strategy.
Social – Drive awareness and engagement by tapping into Foundry's suite of social products to showcase your message to a broad audience.
ABM – Personalize and scale your message to engage with a target list of your most valued customers with Foundry's suite of account-based marketing services.
Meet our channel leaders
Click each person to read bio
Eleanor Dickinson
Associate Editor ARN, Reseller News
Eleanor Dickinson is a senior journalist for ARN covering all corners of the IT channel, plus upcoming trends in the technology market. Originally from the UK, she has previously worked in the Middle East and Singapore and can now be found red-faced and pounding the pavements in North Sydney *both journalistically and as a form of recreation.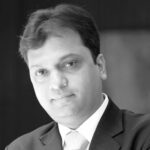 Yogesh Gupta
Director – Content & Communities Channel (India)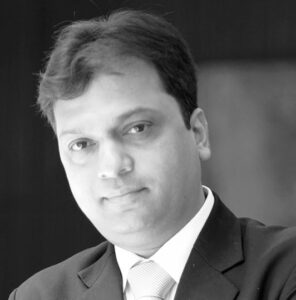 The executive editor at IDG India, Yogesh Gupta forefronts the editorial agenda of digital, events and data services for brands CIO, CSO, Computerworld and ChannelWorld. Reporting on the enterprise technology for over thirteen years, he is a knowledge navigator of business blueprint, management roles and leadership tactics of the corporate world. An events host, business storyteller and a social media influencer, he is at helm of IDG events (physical and virtual) for technology vendor companies hosting CIOs, CSOs, ITDMs and CXOs of India. He loves to research, talk and write on digital transformation, artificial intelligence, cyber security and new-age technologies.
In 2019, he was recognised as the star B2B editor from an elite list of 26 IDG editors across the globe. With 18 years' plus career in media and journalism, he worked at The Times of India before joining IDG in 2007 as a senior correspondent. A Computer Engineering graduate from Mumbai University, he tweets from @yogsyogi1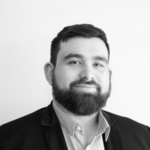 Sasha Karen
Senior Journalist, ARN
Sasha Karen is a senior journalist at ARN, focusing on the Australian IT channel landscape and movements in the international business technology space. Before joining the team at ARN, Sasha previously wrote for publications that focused on video games and popular culture, small- to medium-sized enterprises and property investment. His passion for tech knows no bounds — in both his professional and personal lives.
Peter Marwan
Editor ChannelPartner
Armin Weiler
Executive Editor ChannelPartner
Armin Weiler
Executive Editor
Armin Weiler has been a member of the ChannelPartner team since 2008. As chief reporter (Chefreporter), he takes care of the research-intensive and investigative stories about the ICT channel and distribution topics. He is also responsible for the hardware sector. His areas of expertise therefore include PCs, smartphones, printers, displays and input devices.
Furthermore, Armin invented the unique event "CP-Race". It is a ski race for the IT industry that takes place annually in the Austrian Alps. It is, so to speak, the unofficial German IT ski championship in giant slalom and serves primarily to network and maintain contacts with resellers, distributors and manufacturers.
Armin came from Computer Reseller News to ChannelPartner, and before that he worked in the international PR network Axicom, where he also looked after distribution customers. This gives him more than two decades of experience in the channel. For him, network is not only an IT term, but an important guideline for personal interaction with the players in the channel.
Armin holds a master's degree (Magister Artium) in communication sciences from the Westfälische Wilhelms-Universität in Münster, Germany.
Even though working for ChannelPartner and IDG is mostly a pleasure, Armin also enjoys free time outside of the job. Then he enjoys spending time with his family in the nearby Alps, hiking and mountain biking in the summer and skiing and snowboarding in the winter. He also volunteers as a ski and snowboard instructor for various non-profit associations.
Julia Talevski
Editor, ARN & Reseller News
Julia Talevski has been working for ARN since 2005 and has been a champion in building ARN's brand within the Australian IT industry, maintaining top line relationships with a variety of IT industry figures.
She is responsible for writing and producing content online, covering stories on a wide cross section of technology sectors, businesses and upcoming trends in the market; along with engaging and building the brand's readership at key events and through social media platforms such as LinkedIn and Twitter.
She is also actively involved in the shortlist committee and presenting at our annual events including ARN Women in ICT Awards, ARN Innovation Awards and Emerging Leaders. Being a part of the ARN brand since 2005 sounds like a long time, but she did leave in 2009 and came back in 2010 (boomerang); and also took three rounds of maternity leave.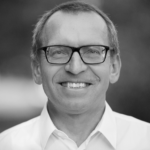 Ronald Wiltscheck
Editor-in-Chief ChannelPartner
Ronald Wiltscheck has been with ChannelPartner for 23 years and therefore knows the channel in Germany inside out. He currently focuses on the topics of software, AI, security and IoT at ChannelPartner. He also drives the event business at IDG.
Before joining IDG in early 1998, he was substantially involved in establishing the leading German Internet publication "Business Online".
Ronald studied physics at the Technical University of Munich and earned his PhD at the Max Planck Institute for Biochemistry before a post-doctoral study at the Biozentrum in Basel/Switzerland.
Ronald has been on the internet since 1989, working on a microVAX and other Unix based machines. There he sent his first emails und set up several websites.
During his free time, he makes sports (stand up paddling, skiing and Mountain biking). Ronald is strongly interested in science, technology and history, he is traveling a lot.
Matt Egan
Editorial Director
An executive leader with more than two decades experience leading successful editorial teams, Matt Egan is Foundry's (formerly IDG Communications) first ever Editorial Director.
Matt leads and supports Foundry's world class teams of journalists in key markets across the globe, as they create expert content in multiple major world languages. He is responsible for audience development, data, content, ecommerce, analytics, video, and content strategy for the world's most popular business-to-business and B2C technology publications and events.
Prior to his global role Matt managed Foundry's award-winning enterprise and B2C editorial teams in the US, UK, ASEAN, France and Spain.
Matt holds a BA in English and Drama from the University of Hull. He's married with two children and enjoys running.
Contact us to learn more about how to reach and engage this Channel audience: