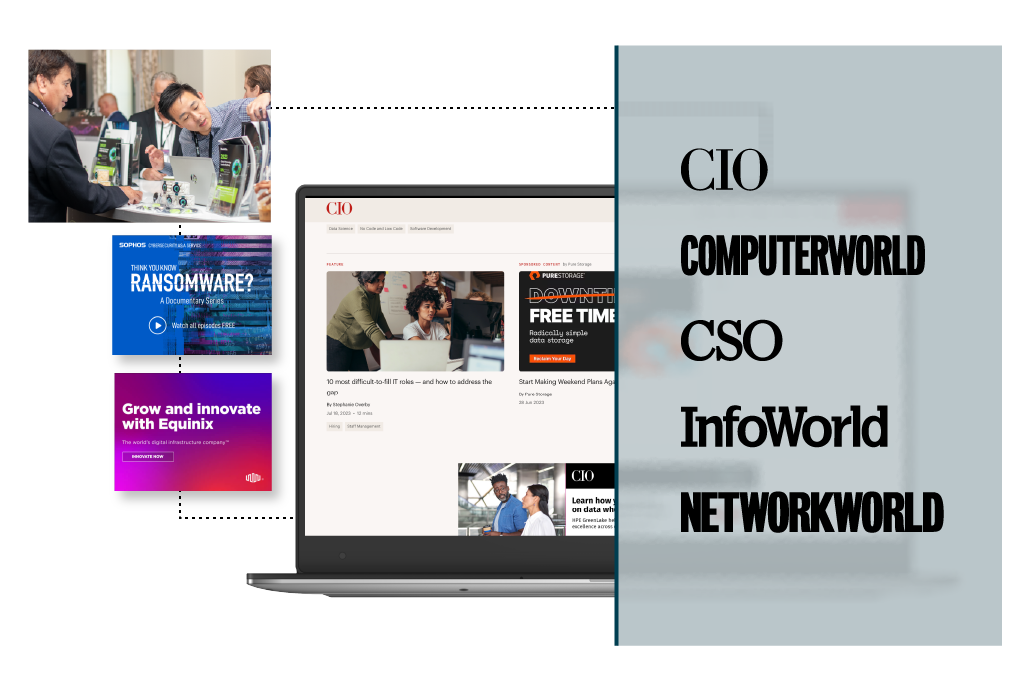 Where IT buying teams align and decide
Backed by thousands of proprietary intent signals from in-market tech buyers across our network, Foundry sets the standard for delivering leads that drive real results.
Stories inspire.
Data connects.
The complex needs of today's B2B buyer require a new approach to marketing. 
 
See how a buyer-centric model that aligns who they are, how they behave, and what they value helps marketers execute impactful brand-to-demand strategies where stories inspire, and data connects.
Our brands
Our trusted brands have guided the technology decision making process globally for more than 50 years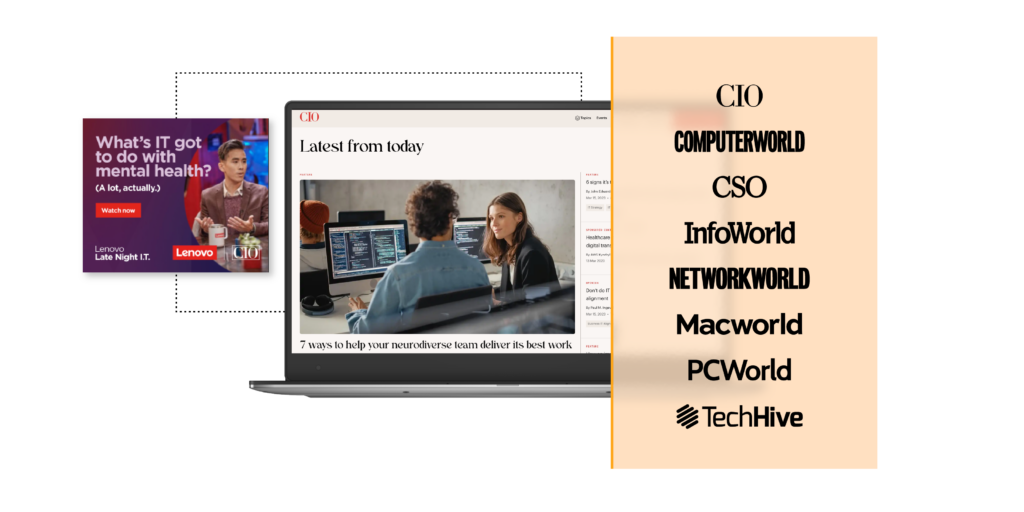 Media
Drive awareness, generate demand, and achieve marketing objectives with media solutions that get your brand in front of your ideal buyers. 
From advertising and demand generation programs to content development, partner marketing, and research services, tech marketers turn to Foundry to support brand-to-demand needs. Reach and impact the largest global audience of verified IT decision makers in the highly-contextual, premium settings they trust and rely on.
Data
Fuel campaigns and improve marketing and sales results with rich B2B intent data. With multi-source intent that looks deep into the buyer journey, revenue teams see greater impact from timely outreach and marketing programs that engage buyers in highly-relevant settings they trust.
Target your ideal buyers when they're in market with advertising and demand generation programs designed to guide the buyer journey and drive stronger leads into your CRM.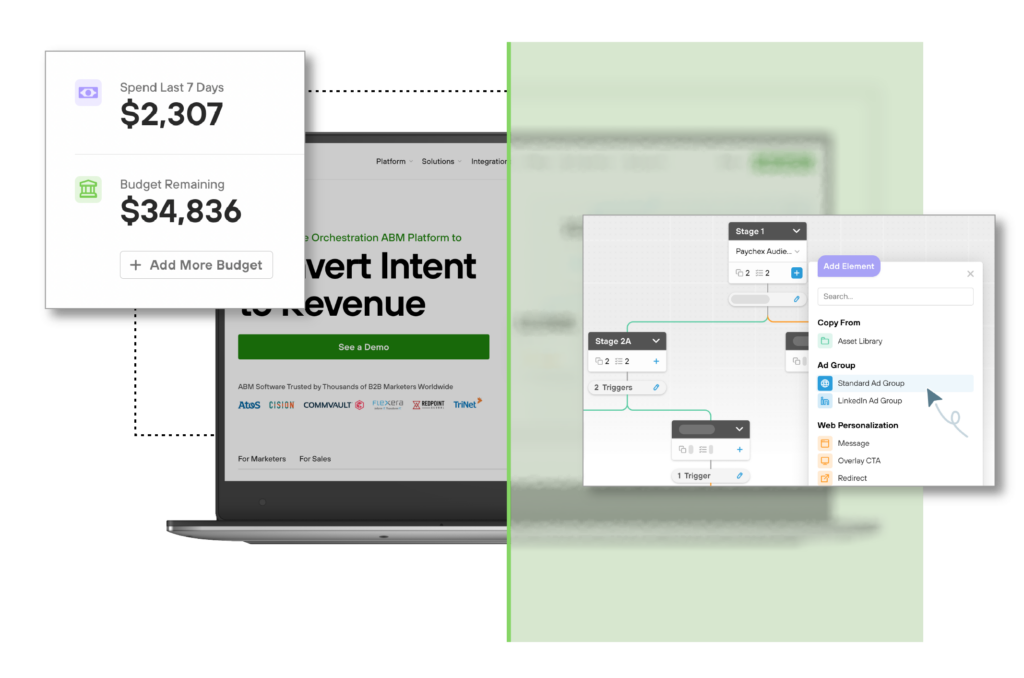 Martech
Our software and martech solutions include a best-in-class Account-Based Marketing (ABM) platform, intent data platform, Data-as-a-Service and an email marketing platform built for B2B.
These tools provide technology companies with buyer insight and intelligent foresight. They fuel demand generation, fill pipelines, and drive return on investment, helping technology marketers all over the world achieve their ambitions.
Events
As an authority in the tech industry for 50+ years, we understand the value of fostering robust events that bring technology leaders together to collaborate, innovate, and discover.
Confidence in our brand and reputation makes our events a trusted destination for buyers and suppliers of technology products alike. We create an environment where IT professionals and decision makers from reputable companies can connect, learn, and forge meaningful connections at 800+ events annually.
Our responsibility
We're passionate about the fact that technology can be a force for good. Leveraged wisely, it can have a hugely positive influence—and to this end we're driving progress in a number of areas, including diversity and inclusion, tech accessibility, and women in leadership.
About us
At Foundry,* we've been at the forefront of the technology sphere since 1964. We're proud to be an authority in the tech industry, reaching audiences all over the world.
We're part of a vibrant community of technology buyers, and when we interact with them, we learn about them. Thanks to intent data, we understand our audiences like no one else – and as a result, we're able to create the media and software solutions that help technology vendors guide decisions.
*an IDG, Inc. company