In the ever-evolving landscape of marketing, staying ahead of the curve is not just a choice; it's a necessity. As we look ahead to 2024, the industry finds itself at the crossroads of innovation, with technologies like Generative AI (Gen AI), Account-Based Marketing (ABM), and Intent Data poised to revolutionize partner marketing strategies. These technologies are not mere buzzwords, but rather powerful tools that are poised to redefine the partner marketing playbook. In this blog, we've asked four partner marketing leaders to share their thoughts on how these technologies will reshape the strategies, relationships, and outcomes for partner marketing in the coming year.
What changes do you hope new technologies (Gen AI, ABM, Intent, etc.) will bring to partner marketing in 2024?
Enhanced partner performance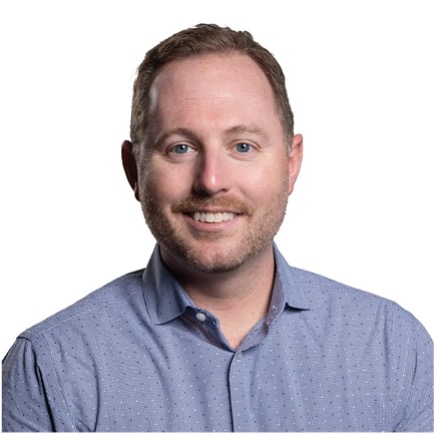 Matt Davison, Vice President of Marketing, SoftwareOne
I see marketers in 2024 starting to integrate and leverage new technologies like artificial intelligence (AI) to boost marketing performance. For example, AI will allow marketers to provide personalized experiences and tailored messages at scale, improve lead generation efforts with AI-driven lead scoring and predictive analytics, and help reduce operational costs by streamlining processes. Though budget tightening may loosen next year, Marketers will find even more pressure to justify their approach and provide their stakeholders with conversion and insights.
With the need to map marketing spend to outcomes, many marketers will lean into new technologies and data sources in order to create a differentiated, dynamic customer experience. For example, account-based marketing (ABM) is not new, but I see this being heavily used consistently within co-branded marketing campaigns. This direct focus to high-value leads will mitigate the broad efforts of new client acquisition and allow for a stronger alignment across sales and strategic partners.
Additionally, marketers will seek to increase cross-sell and up-sell opportunities by leveraging first-party data and expanding into third-party data. Intent will focus on co-marketing into personas worth investing, overlayed with technographic, consumption, and firmographic details."
While these approaches can enable marketing teams to uncover opportunities, they are a bit of a red herring. Despite the exciting capabilities of new technologies, they do not guarantee a return (which often is a requirement for the use of funding from partners) and can be expensive if not implemented and executed correctly. They need to be combined with tried-and-true marketing approaches, like content that articulates your value and aligns to challenges. Leverage these tools to test and validate your strategy and lean into partners that support these continuous motions.
Strategic deployment of Gen AI, ABM & Intent data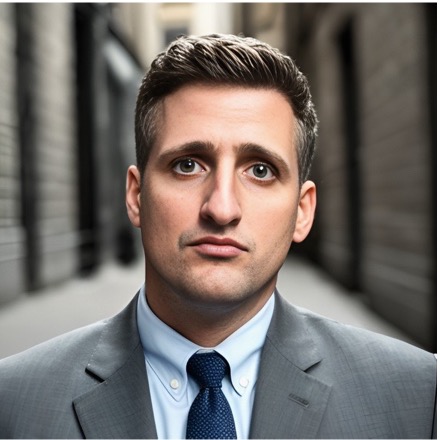 Anthony DiSibio, Senior Channel Marketing Manager, Coveo
As we look ahead to partner marketing in 2024 our goals remain the same: build stronger relationships with partners, drive higher-quality leads, and ultimately achieve better results. GenAI, ABM, and Intent Data are all powerful tools that can make those goals a reality. However, these technologies must be used in an effective manner to maximize impact. I envision three areas in which GenAI, ABM, and Intent Data can make a difference in 2024.
Data-driven decision-making: Tracking partner behavior, campaign performance, and conversion metrics to enable partner marketers to make informed decisions.
Scalability: Increased ability to manage a larger number of partners and accounts without sacrificing quality or personalization.
Improved ROI: Utilizing advanced technology to target the right partners with the right messaging at the right time can lead to improved partner marketing ROI.
Reshaping collaboration between businesses & partners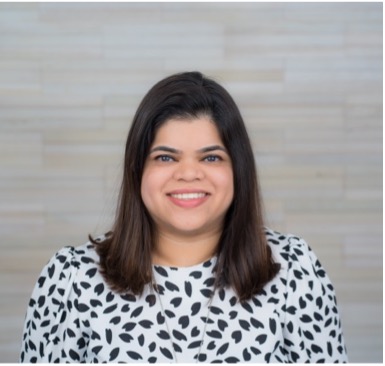 Sharal Pinto, Ecosystem Marketing Manager, Red Hat
In the ever-evolving landscape of partner marketing, 2024 promises to be a game-changing year. As we look ahead, emerging technologies like GenAI, Account-Based Marketing (ABM), Intent Analysis, and more are set to reshape how businesses collaborate with their partners.
GenAI, with its unmatched ability to understand and predict customer behavior, will empower marketers to create highly personalized campaigns. This means deeper connections, increased engagement, and stronger partner relationships.
ABM will continue to gain momentum, enabling organizations to target high-value accounts with precision. Expect increased ROI and more meaningful partnerships as businesses tailor their strategies to the unique needs of each partner.
Intent analysis, driven by advanced machine learning algorithms, will unlock unprecedented insights into customer intent. This invaluable information will guide partner marketing efforts, ensuring businesses sync with their audiences' evolving desires.
In 2024, partner marketing is not just about collaboration but strategic synergy fueled by cutting-edge technology. As we harness the potential of GenAI, ABM, Intent Analysis, and more, we're poised for a transformative year to redefine how we approach partner marketing.
Elevating partner nurture efforts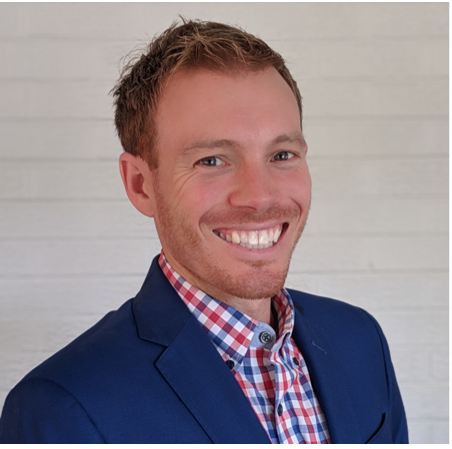 Rick Currier, VP of US Sales & Partner Marketing, Foundry
With larger buying teams and extended sales cycles, nurturing is essential for translating leads into valuable pipeline. Yet, many partners lack the resources and expertise needed for effective nurturing, ultimately undermining program results and ROI. In 2024, I hope to see more partner marketers integrating new and emerging technologies into their programs to help supplement their partner nurture gap.
While some partners rely on email follow-up tools for nurturing, this is just a fraction of what nurturing encompasses today. Foundry's 2023 Role & Influence research reveals that enterprise technology buying teams have on average 25 individuals from various departments, all evaluating deals. A marketing qualified lead (MQL) might identify initial interest from someone on the buying team, but genuine nurturing means engaging many on the buying team throughout the purchase process.
Successful nurturing involves a mix of Account-Based Marketing (ABM), intent analysis, email marketing, digital display, face-to-face engagements, sales outreach, content engagement and more. Marketers must seamlessly integrate these technologies and strategies into their programs to identify not only hand-raisers but also engage all relevant stakeholders within target accounts through digital and in-person interactions. For example, you might utilize Intent to generate a lead for sales, but how are you using Intent to surround the rest of the buying team while sales follow-up on that one lead?
At Foundry, we take a unified approach, leveraging our comprehensive brand-to-demand portfolio and the latest technology to engage buying audiences across their journey through our editorial ecosystem. With a consolidated audience and product platform, we can report on the engagement of buying teams at the account and individual levels, thanks to technologies like ABM orchestration, intent data tools, reverse IP mapping, dynamic content delivery, and more.
Wherever partner marketers engage their audiences in 2024, they need to think about how they're supplementing their partner's nurture efforts (or lack thereof) through the use of the latest B2B marketing technologies. The future of partner marketing lies in unified digital tactics (and reporting) to foster genuine opportunities and drive success.
Contact us today to learn more about how Foundry combines media properties, people-based data and technology to fully address needs of partners marketers from brand to demand.
About Foundry Global Partner Marketing Solutions Our dedicated Global Partner Solutions practice can help you navigate the unique and complex challenges of partner marketing, and help you drive positive business outcomes through collaboration. By implementing practical strategies and leading-edge marketing solutions, we help you elevate and communicate the value of your partnerships and drive return on investment. We can be there every step of the way from messaging, content, strategy and production services.