The most prestigious gatherings of executive IT and security leadership
Leadership events and awards programs allow you to align with executive IT and security leaders. CIOs, CSOs, and CISOs of award-winning organizations set the stage and provide the roadmap for others to follow. No other events offer the access and ability to engage with such prestigious groups of ITDMs.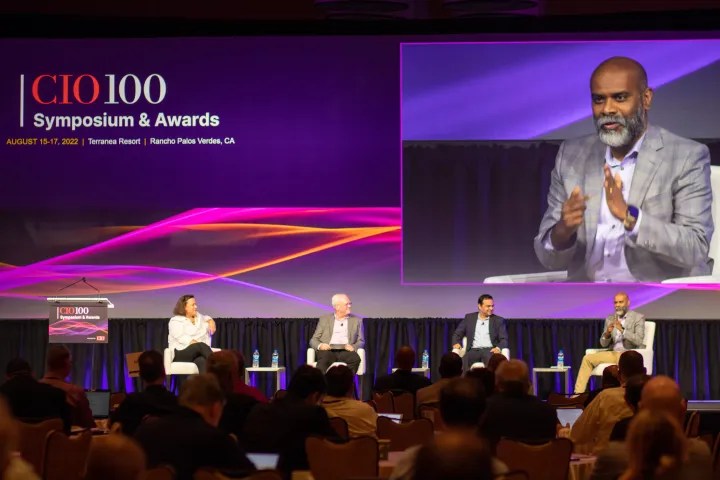 Leadership events & awards
The CIO 100 Symposium & Awards has been recognized for over three decades ​as the place where award-winning CIOs and organizations convene to share strategies and stories of leadership ​and innovation. ​Through interviews, experiential programming and sessions ​with C-level digital leaders, ​the CIO 100 Symposium & Awards draws executive-level attendees to learn from ​their expertise and ​real-world experiences.​
CIO 100 Awards
The CIO 100 Awards celebrates 100 organizations and the teams within them that are using IT in innovative ways to deliver business value, whether by creating competitive advantage, optimizing business processes, enabling growth or improving relationships with customers.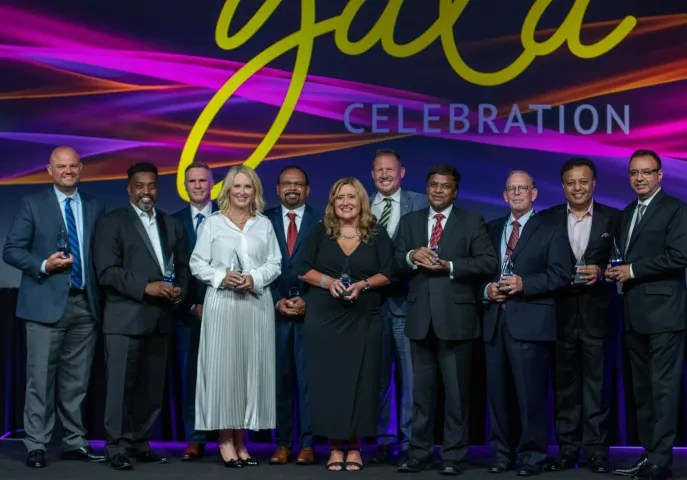 CIO Hall of Fame
CIO's Hall of Fame is a personal leadership award that celebrates outstanding achievement in information technology management. The CIO Hall of Fame honors the men and women whose work has advanced the CIO role and demonstrated sustained business success for 10+ years.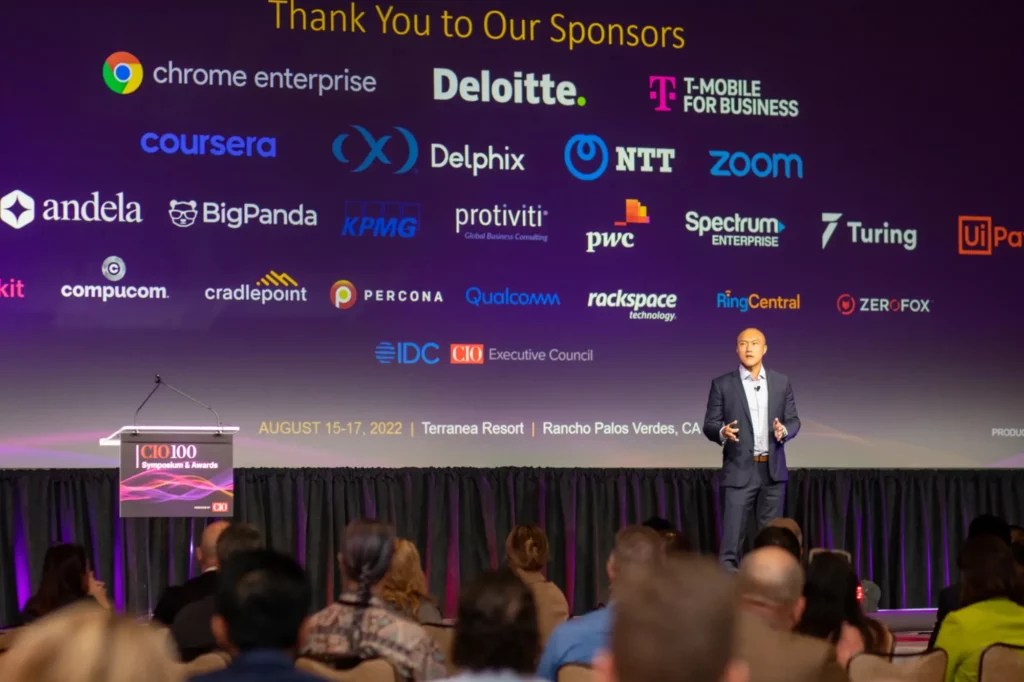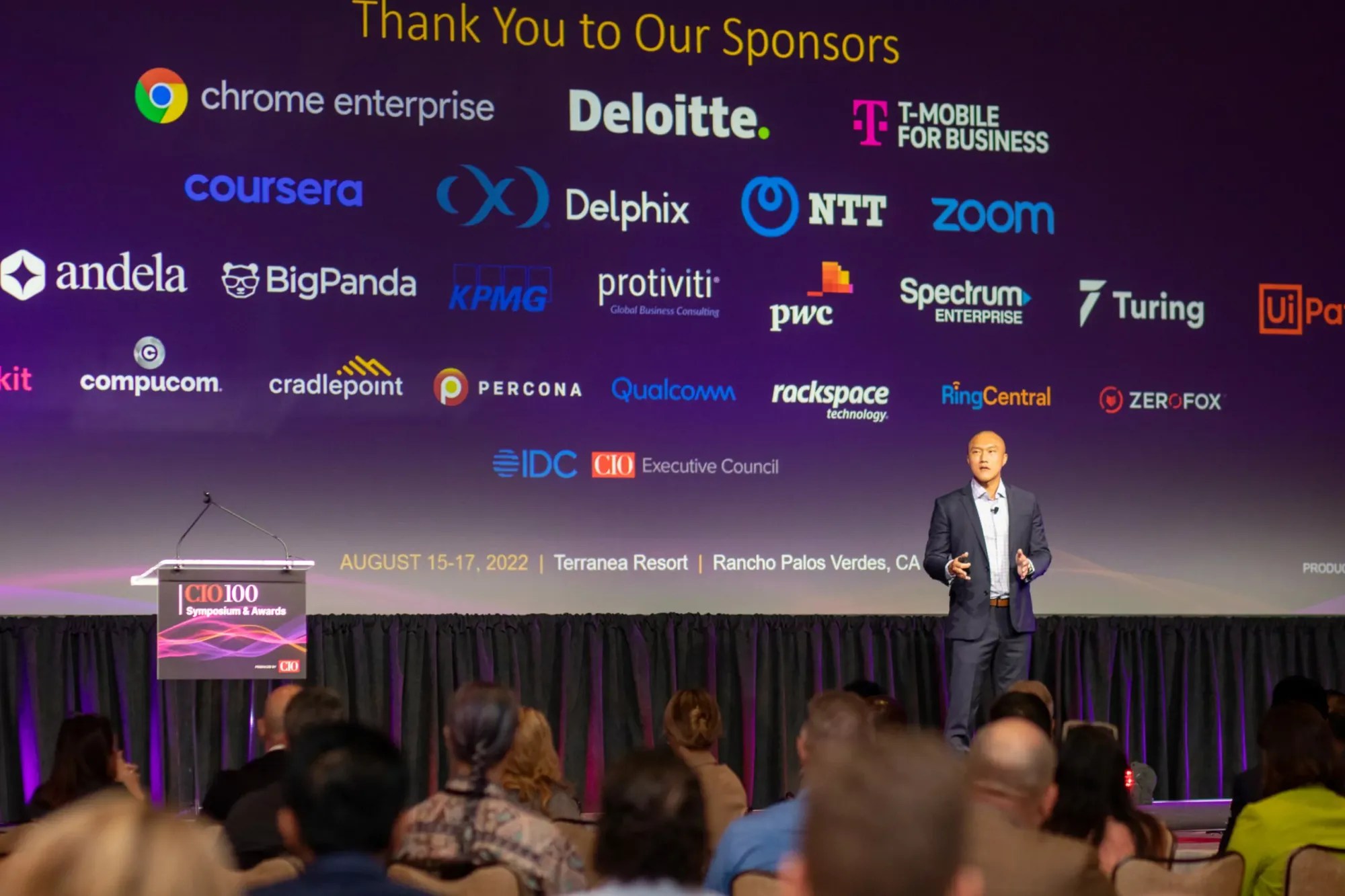 CSO50 Awards
The CSO50 Awards recognizes 50 organizations for security projects and initiatives that demonstrate outstanding business value and thought leadership.
CSO50 is the industry's premier conference for CISOs, CSOs, and risk leaders. Within this security-concentrated event you will hear from, and engage with, our audience of CSOs including CSO50 award winners and CSO50 Hall of Fame inductees.
CSO Hall of Fame
The CSO Hall of Fame recognizes leaders who have made significant contributions to the advancement of information risk management and security. The CSO Hall of Fame inductees are selected by the editors of CSO and its advisors and executives.
"This event was the best event we have been to in five years and my sales leadership and sales team told me that they have not been to an event with the quality of attendees and the real engagement and excitement to network with sponsors. We will be back in a much greater partnership with Foundry in 2023."

— Sponsor, CIO100 Symposium & Awards 2022
Interested in sponsoring an event?