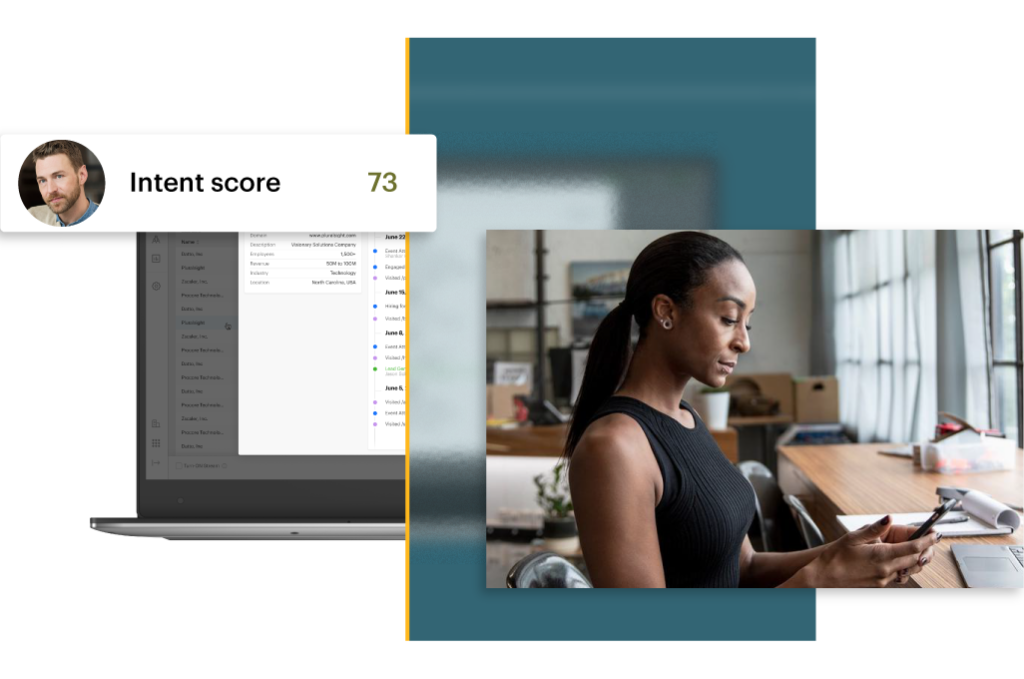 Data
Book a Demo
Multiple intent sources combine to capture buying behavior where it happens – giving you the power to take action.
How Foundry Intent helps your team:
Identify in-market buyers at the contact level
Engage them with targeted messaging at every stage
Align teams with data they can trust in the tools they use
Find a time to chat and get started.
Frequently asked questions
The Buyer's Journey Report
Much of the buyer's journey happens behind closed doors. We'll show you how to identify in-market buying behavior and leverage it to ensure you stay top-of-mind.
How to Optimize Your ABM Strategy with Intent Data
Intent data can be a little intimidating. Learn how to implement intent data and use it to create effective account-based marketing campaigns.