Align your brand with the leading channel audiences in Australia and New Zealand
Foundry's events serve an expanding and evolving channel ecosystem as a market-leading voice of authority, objectivity and integrity. Vendors, Distributors and Partners play a key role in our and our customers' success. Our events allow you to position your product or company against the world's leading brands, achieve high-profile branding opportunities and win market share. Sponsor an established channel event or leverage our world-class event management to create your own custom experience.
Foundry's collection of channel titles, ARN (Australia) and Reseller News (New Zealand), have been the leading media sources informing and empowering the channel community for 25+ years. The community relies on our unique perspective of case-studies, research and third-party view points to tell them how to solve challenging IT issues.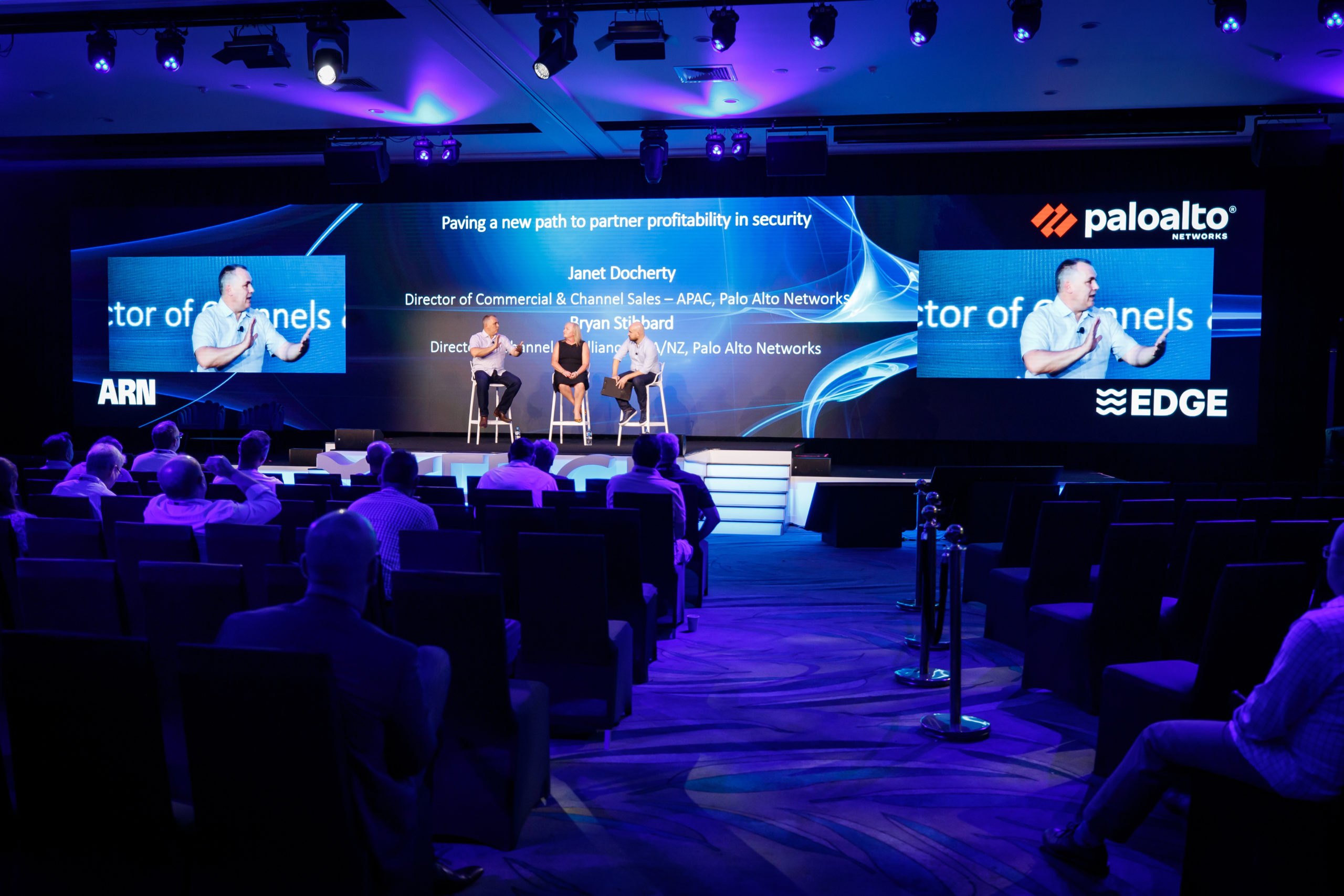 Support innovation in the industry
Technology innovation should be celebrated, especially when it pushes businesses forward. We recognize achievement in this area – both at an individual and organizational level – every year.
Connect with the most influential players in the industry
Enhance your brand profile, drive thought leadership, access the best in the industry, and engage with the community by aligning with our channel events.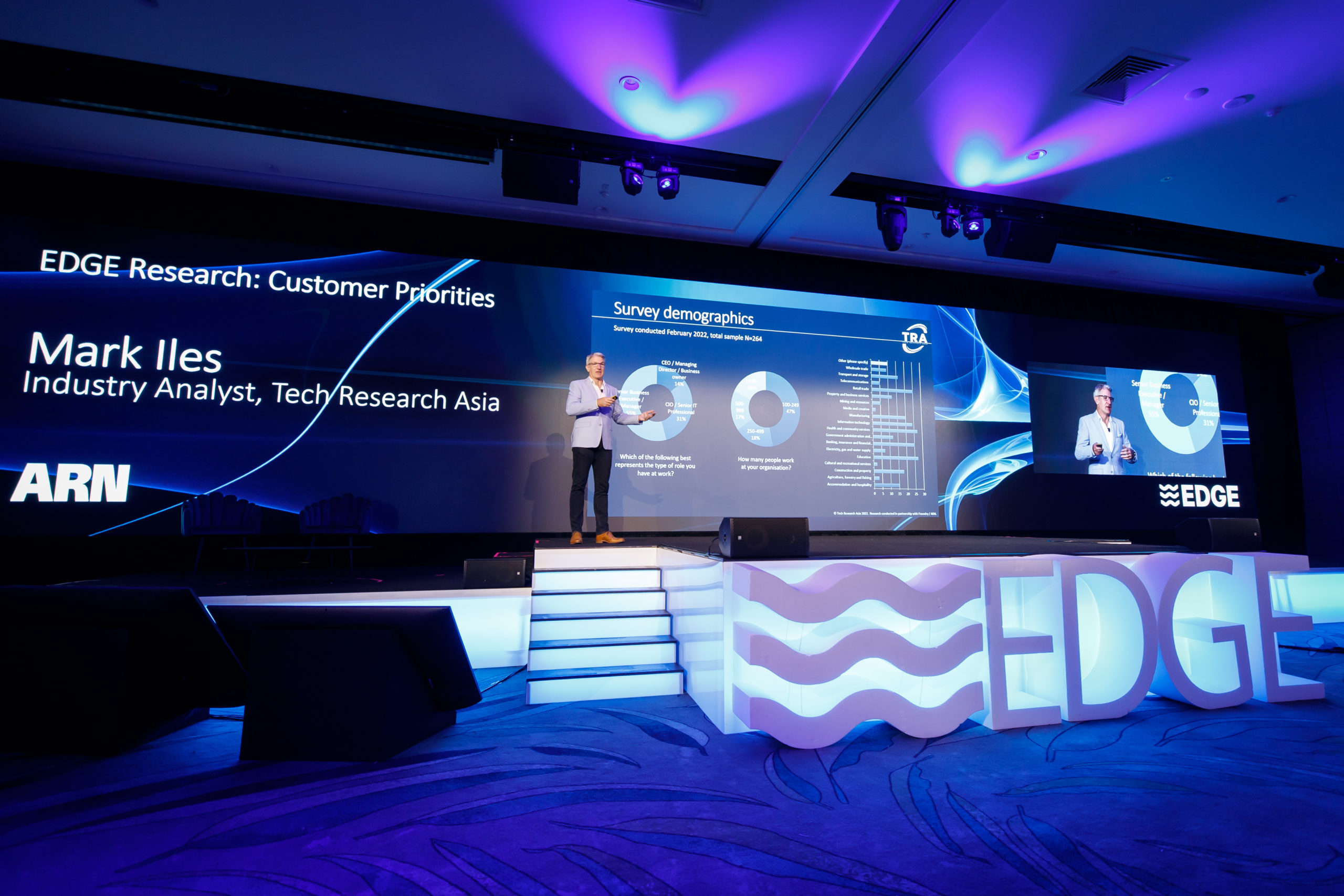 Get in front of C-suite level partners
Our channel brands and events reach the full gamut of partners, including value-added resellers, system integrators, managed service providers, managed security service providers, consultants and born-in-the-cloud enterprises.
Enhance your brand in the channel.
Sponsoring a Foundry Channel event is the best way to meaningfully connect with the entire channel ecosystem.
Why sponsor a channel event?
Influence
leading technology providers / partners
Connect
at an executive level with key decision makers
Enable
the market through thought leadership and insights
Strengthen
mindshare across the market
Support
the best of the best in our local channel ecosystem
"EDGE is the best use of my time. Time is so valuable and to meet so many partners over the four days is amazing. This is a fabulous conference."
— Janet Docherty
Director Commercial and Channel Sales, Palo Alto Networks
Foundry Channel Events
EDGE
The leading technology outsourcing conference for distributors and partners in Australia and New Zealand, this 4 day conference is built on the foundations of collaboration, education and advancement. Attendance by invitation only.
ARN Innovation Awards
The Innovation Awards celebrates the most innovative and influential partners, distributors and vendors in Australia, reflective of a diverse and expanding channel ecosystem.
ARN Women in ICT Awards (WIICTA)
WIICTA acknowledges the achievements of a talented group of female front runners who have become influential figures across the local industry. This event celebrates diversity in the channel partner ecosystem.
Reseller News Innovation Awards
The market-leading awards program for celebrating ecosystem innovation and excellence across the technology sector in New Zealand, the Innovation Awards champion the channel across eight award categories.
Customized Channel Events
Partner with Foundry to create your own bespoke event that will engage channel leaders. Hosting a Roundtable or a Channel Exchange enables you to leverage our turnkey premium event management, and access our unparalleled database of channel leaders and partners.
Leading participating brands
190
invite-only partner delegates at EDGE
990
attendees at ARN WIICTA Awards in Aus & NZ in 2022
800+
of the most influential industry players at the ARN Innovation Awards