Events Intelligence: Webinar series
By: Foundry | 07/19/2022
The Events Intelligence Webinar Series is a bi-monthly digital program. It provides tech marketers with cutting-edge research on the latest trends in event marketing, tips on connecting with key IT decision-makers, and strategies to create meaningful connections at both digital and in-person events.
---
Episode 3
What's the best way to reach tech buyers when they want to be reached? How do IT executives field proposal packages from new prospective vendors? And how do you do all this while building relationships that foster trust?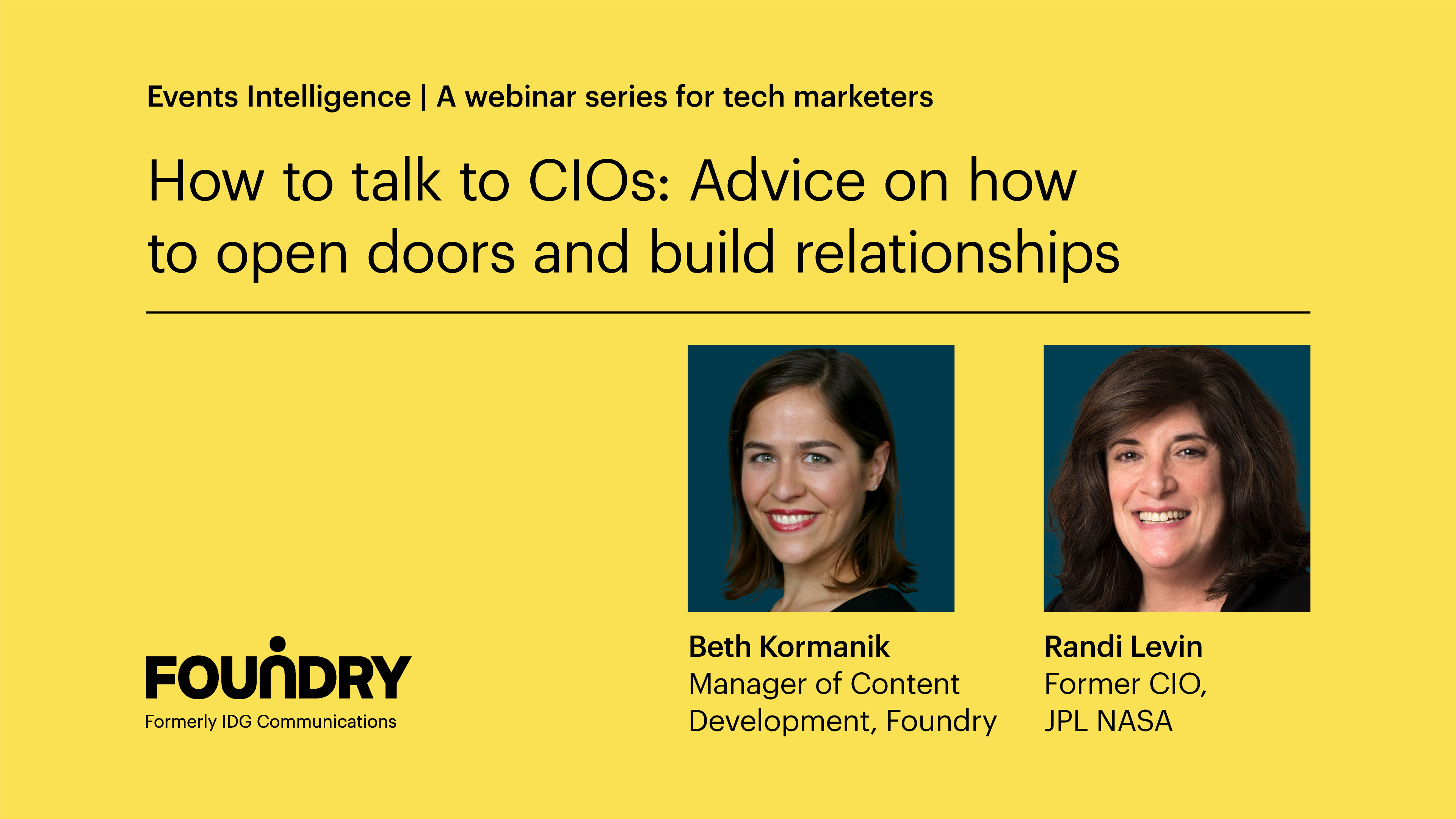 ---
Episode 2
For technology marketers, reaching CIOs requires both a personal touch as well as a deep understanding of which roadblocks can appear and how to overcome them. What's the best way to build a relationship and foster trust, that also leads to meaningful sales and revenue?
---
Episode 1
Despite foundational market changes, event marketing initiatives continue to be among the most effective ways for businesses to reach their most important audiences. Listen in on an informative discussion between Laurie Buczek, Research Vice President, CMO Advisory Practices, IDC and Nicole Peck, Vice President, Marketing Global Events, Foundry.