The Events Intelligence Webinar Series is a bi-monthly digital program. It provides tech marketers with cutting-edge research on the latest trends in event marketing, tips on connecting with key IT decision-makers, and strategies to create meaningful connections at both digital and in-person events.
---
Episode 7
Industry experts Marci Maddox & Aly Pinder from IDC shared their ground-breaking market research. Unlock the power of data velocity and discover a new framework tech marketers can use to attract first-time customers, manage risk, and tap into the flexibility of your XaaS products.
Episode 6
Hear insider sales research about what over 600 IT decision-makers can teach us about creating demand generation strategies that work. Christopher Ritchie shares rare insight — the real sales tactics and data used by the world's leading IT vendors.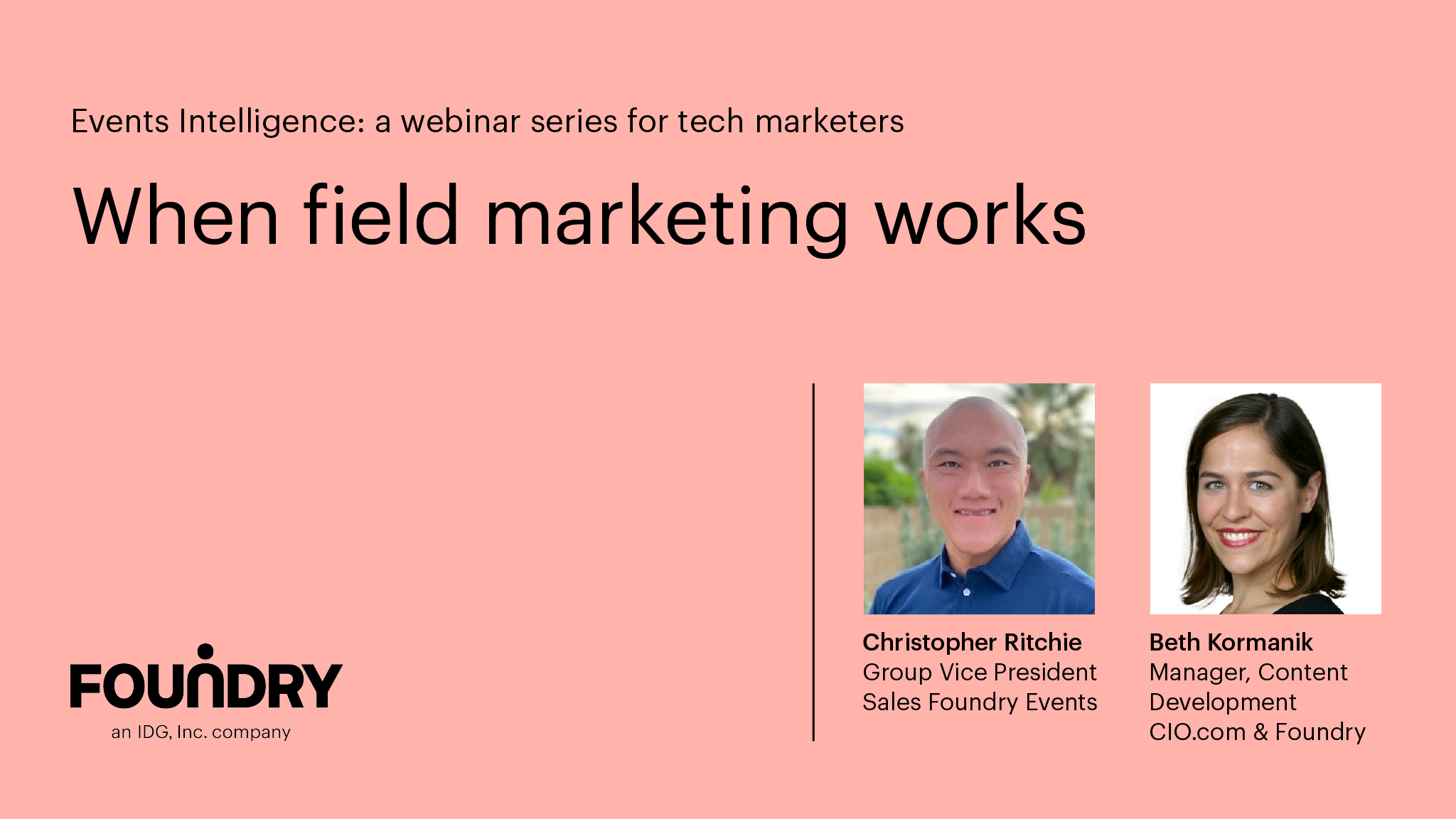 Episode 5
Understand the biggest solutions your buyers will need in 2023, and the macro forces driving change in the market. From digital sovereignty to as-a-service pricing, get an evergreen look at what the next 1-5 years will bring for IT marketers.
---
Episode 4
This webinar built a combined, robust, and collaborative CMO and CIO relationship and examined how CMOs realize their path of optimizing data, analytics, and a sound MarTech stack.
---
Episode 3
What's the best way to reach tech buyers when they want to be reached? How do IT executives field proposal packages from new prospective vendors? And how do you do all this while building relationships that foster trust?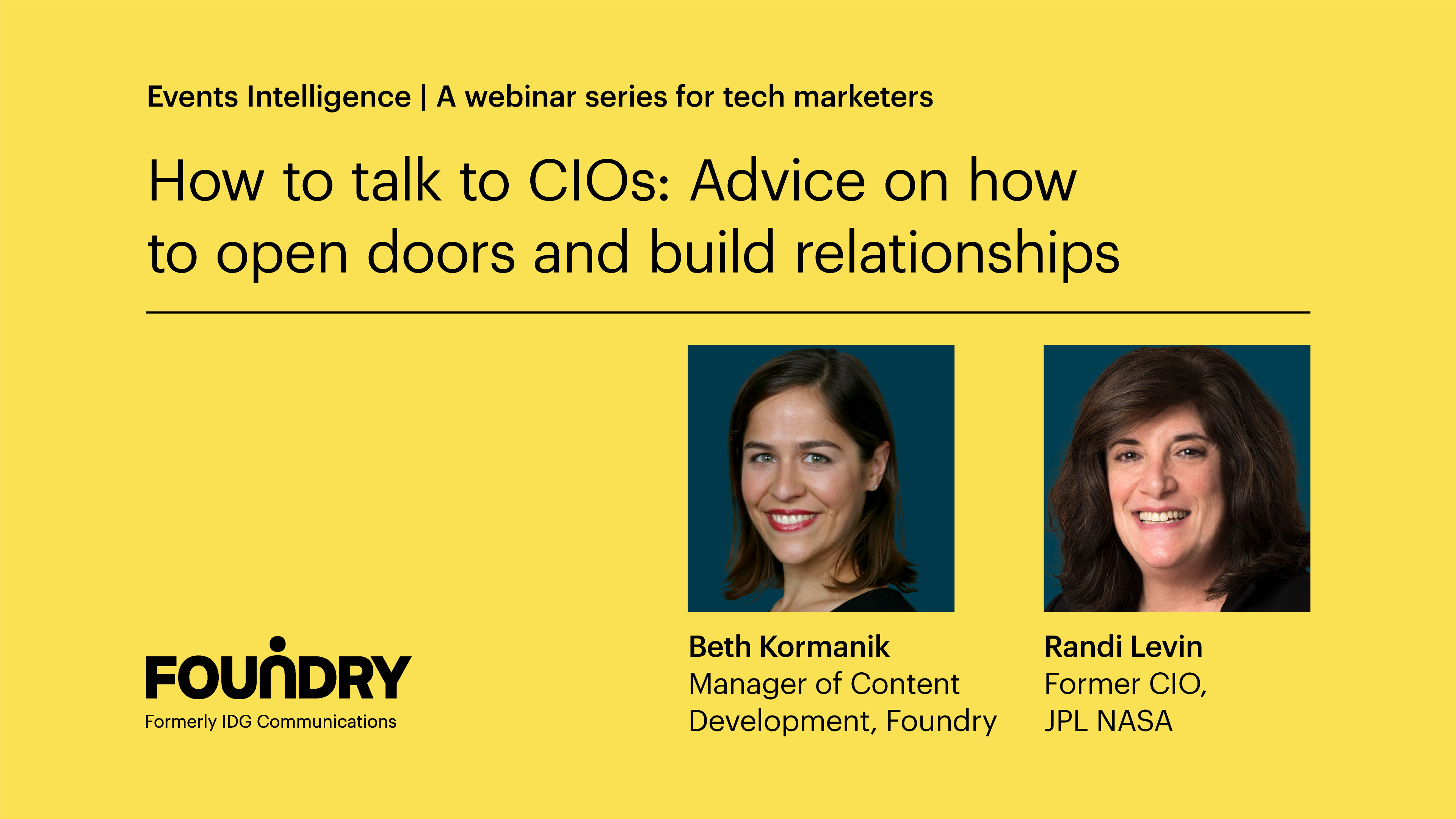 ---
Episode 2
For technology marketers, reaching CIOs requires both a personal touch as well as a deep understanding of which roadblocks can appear and how to overcome them. What's the best way to build a relationship and foster trust, that also leads to meaningful sales and revenue?
---
Episode 1
Despite foundational market changes, event marketing initiatives continue to be among the most effective ways for businesses to reach their most important audiences. Listen in on an informative discussion between Laurie Buczek, Research Vice President, CMO Advisory Practices, IDC and Nicole Peck, Vice President, Marketing Global Events, Foundry.