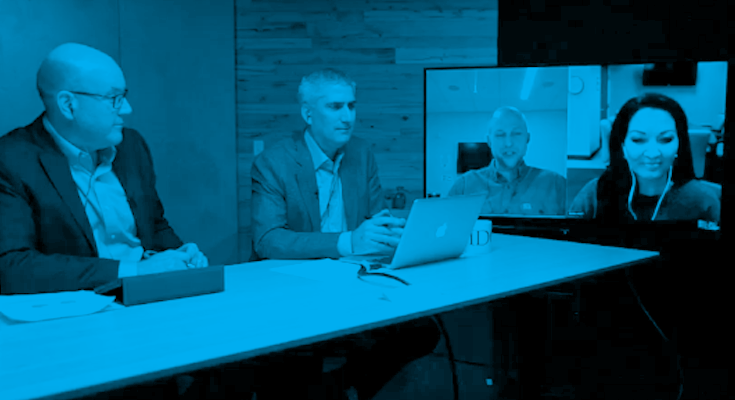 For the past 18 years, CIO has conducted the State of the CIO research to gain a better understanding of how the role of the CIO continues to evolve in today's business climate and to help define the CIO agenda for the upcoming year. This year's survey elevated some interesting trends, including the CIO's involvement in digital transformation and the increasing CIO+ role.
To get first hand insight into our 2019 research from current CIOs, Adam Dennison, SVP, General Manager, IDG Events & Publisher, CIO, hosted a webcast with Lety Nettles, SVP & CIO at Novant Health, and John Hill, CIO & SVP, Business Planning at Carhartt. The dialogue provided a well-rounded view into the evolving responsibilities of CIOs.
Where are CIOs focusing their time?
CIOs continue to balance business innovation with operational excellence, and 80% say this is becoming more challenging (up from 73% in 2018). While the majority say that their role is becoming more digital and innovation focused, CIOs still find themselves involved in the nitty, gritty functional and transformational tasks. The top activities taking up most of their time include security management (51%), aligning IT initiatives with business goals (47%), and improving IT operations/systems performance (42%). You can expect a shift to more strategic activities within the next three years. For example, 28% of CIOs plan to focus on developing new go-to-market strategies & technologies, while only 22% plan to make time to improve IT operations/systems performance.
The healthcare industry is playing catchup as they were late accepters to the digital transformation game, claims Lety Nettles. Because of this, she finds that her time is spent divided between transformational, functional, and strategic activities. Whether this be finding new ways to deliver care for patients, rallying her teams to continually think about product innovation, or working on financial and vendor management.
John Hill at Carhartt also finds he is spending time in all three categories; however, sharing that about 85% of his time is spent on transformational and strategic activities. He states that he is able to hand off his functional tasks to his colleagues due to the exceptional leadership team he has. With a team that can operate at a C-level, he is able to focus his attention on more of the forward-thinking strategic tasks.
How is digital business expanding the CIO role?
New to this year's study, we found that a staggering 88% of CIOs say that they are more involved in leading digital transformation initiatives compared to their business counterparts. This is in line with the CEO's top priorities for IT in the coming year – #1 is lead digital business initiatives, followed by upgrade IT and data security to boost corporate resilience, and identify new data-driven business opportunities.
Lety shares that due to the unique enterprise-wide position of the CIO, she is able to pinpoint which areas of the business are really in need of digital transformation. She's not necessarily leading the transformation, but she's scouting where it needs to take place and initiating action.
We also see the CIO role transforming to what we have been hearing as the CIO+ role, which is the concept that the CIO is taking on more responsibility enterprise-wide. Eighty-one percent of CIOs say that their role is expanding, particularly into areas such as data analytics (64%), operations (43%), business development (38%), and customer service (32%). These IT leaders are also tasked with creating new revenue streams within their organizations. In order to do so, they're better understanding customer needs, creating innovation teams, and creating business case scenarios with defined costs and benefits.
Carhartt is in full swing with these new roles and initiatives, shares John. He explains how the data scientists sit within his department, as well as supply chain and demand planning. One initiative that John's team implemented is innovative challenges every quarter, where employees have free reign to go out, solve problems and create business plans. At the end of the quarter they pitch their results to part of the senior leadership team, and this has ultimately resulted in new business projects. These widespread responsibilities were not initially on John's radar – his department gained the responsibility as he gained trust and respect.
What are the key initiatives for 2019?
To further explore the CIO agenda, the survey dove into the initiatives that will drive the most IT investment throughout the next 12 months. We're seeing consistent alignment among IT and line of business (LOB) when it comes to top business initiatives, however there is more variance around technology initiatives. This could be for a variety of reasons, such as LOB not fully understanding all of what goes into the upkeep of technology maintenance and licensing.
Despite this discrepancy, 78% of CIOs say that they are communicating with the Board of Directors more than ever before, proving that the IT and business relationship continues to strengthen. Additionally, when we asked LOB how they would characterize IT leadership, 62% said they find the CIO to be either a strategic advisor or consultant…which really is no surprise.
CIOs are absolutely becoming strategic advisors. Having only been in her role for six months, Lety has already been invited to board meetings because Novant Health is very eager to move forward digitally. In order to gain the continued attention of the business, she changed her language from talking about the technology and application to talking about the business capabilities linked to specific technologies.
John also explained how Carhartt was specifically seeking a CIO that had the skills to become a strategic advisor – someone who was capable of operating as a business and tech executive.
To learn more about how CIOs are spending their time, their revenue-growth responsibilities, and the expansion of their role as digital transformation progresses, download the 2019 State of the CIO executive summary.