Intent Data
Introducing Foundry Intent
Multiple intent sources combine to capture buying behavior where it happens – giving you the power to take action.
Ready to identify and engage buyers where they are?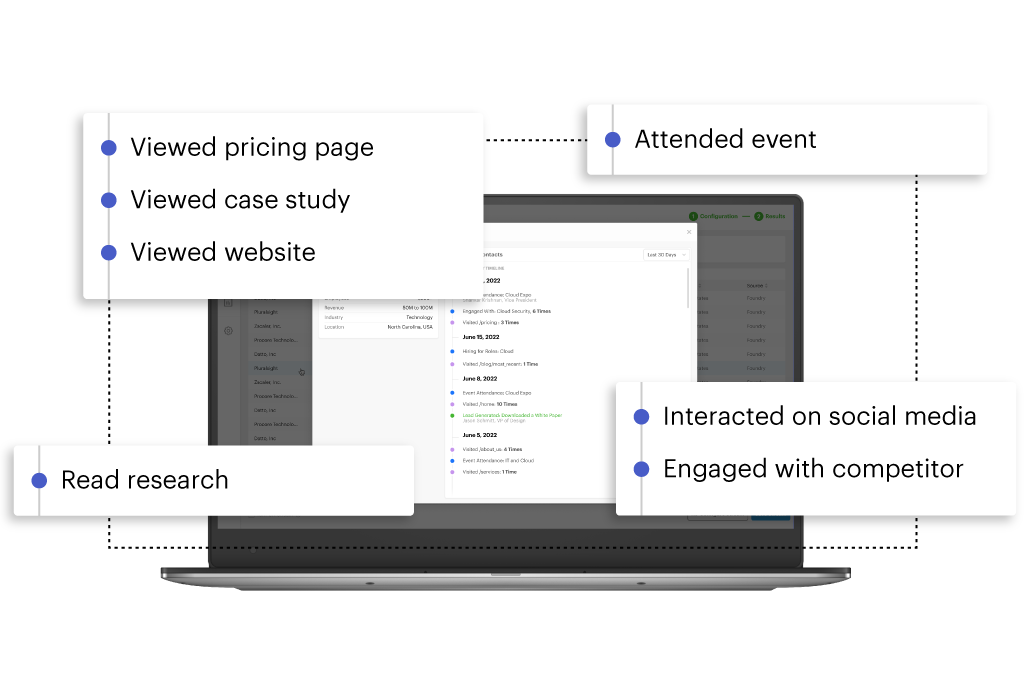 Capture and layer intent signals from diverse buying channels
Identify intent across your website, the public web, industry content, and Foundry's opted-in audience to provide a more meaningful view of in-market buyer behavior.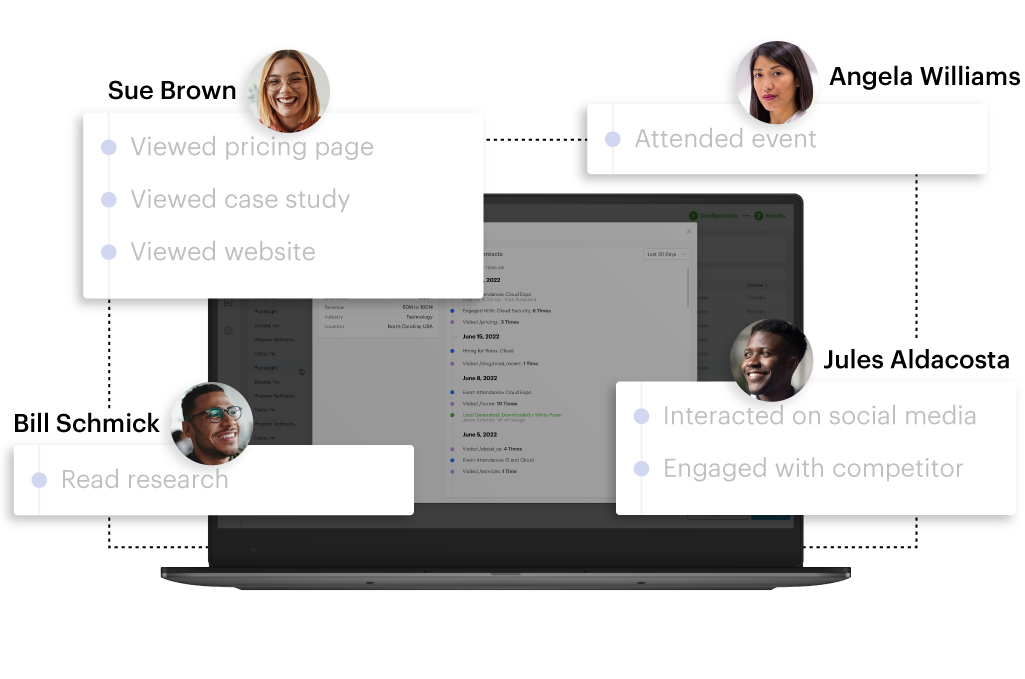 Matched to the buying team at the contact-level
Contact-level intent means your team reaches decision-makers first, without guessing or manual prospecting, for sales and marketing that resonates.
See real-time engagements
Enter a domain *
Note: If you don't love the first set of results, try again in a little bit, or try a different competitor. The results are in real-time so they're constantly updating!
Identify companies showing intent towards you and your competitors
Access intent from the thousands of signals captured hourly to find and prioritize in-market accounts
| Company | Size | Location | Industry |
| --- | --- | --- | --- |
| | | | |
| | | | | | | | | |
| --- | --- | --- | --- | --- | --- | --- | --- | --- |
| Company | | | | | | | | |
| Size | | | | | | | | |
| Location | | | | | | | | |
| Industry | | | | | | | | |
Scroll right for more results
Enter your business email address to get the full report
Trusted by brands around the world
Prioritize, personalize, optimize
Segment by score, tailor messaging that resonates, and reach buyers at the optimal point along the path to purchase.
Reporting to drive decisions
Empower sales and marketing and align teams with insight into what their buyers care about.
Integrate with intent
Connect to the critical platforms your team uses everyday to segment and activate based on dynamic buying behavior.
Contact-level intent signals where they happen
Your website visitors
Identify and monitor buying behavior from active accounts on your website​
Foundry's proprietary data
Engagement with our digital content, content syndication programs, and events
Public web
Conversational signals across social, blogs, job boards, and beyond for 5+ million companies​
Activation
Amplify the impact of intent with integrated solutions from Foundry designed to drive revenue hands-free.
ABM
Identify, prioritize, and engage the most relevant accounts in your ABM efforts. Connect the dots between buying intent, engagement with your orchestrations, and revenue.
Lead generation
Reach scale with precision using intent-led lead generation programs for high-velocity, qualified leads. Identify and target efforts on in-market buyers with the knowledge of what they care about.
Ads
Reach your most relevant audiences across their buying journeys with intent-led targeting. Tailor and optimize your advertising efforts, so every marketing dollar goes further.
Frequently asked questions
Start identifying your in-market buyers